---
Email Us at:


mantissociety@mantissociety.org
---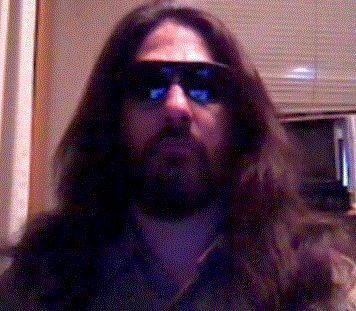 This is Mantis Society Entertainment.
In all lives one must take time to have pleasure.

---
Through the links:
Mantis Reviews | Mantis Poetry | Mantis Stories | Mantis Interviews
---
you can share his 30+ years of experience as a Concept Development Specialist and writer.
---
Here are interviews conducted by his Eminence for your pleasure.
---
Tami Heide | Caroline Waters
---
<! Caroline Waters Interview>
Caroline Waters- 2003
Her American debut, Venus Envy, came out this week. It gives us a solid vision of her talents and soul. Now we get to delve below the surface of this incredible talent with a brief interview. Ladies and gentlemen, Caroline Waters
---
Now, a few brief questions.
· Q: For the benefit of those that have not yet been introduced to your art, how long have you been performing, and in what capacities?
· A: I got my first acting role at age three in the Norwegian Christmas TV Movie, Putti Plutti Pott, and became a musical theatre prodigy, doing an average of two performances a night until age 22. I also did concerts and represented Norway as an artist along side with my dad, who was a well-known jazz entertainer. Since then, I have released two solo albums in Europe and embraced the issue of women equality and child abuse prevention and awareness. I continue to represent Norway as an artist.
---
· Q: Your relatively new to LA, comparing your prior impressions to the tangible entity of LA, is all you hoped?
· A: LA is beautiful and challenging to me. I love the weather, the multitude of eccentricity and the abundance of creative possibilities it represents. I have had my heart and trust broken a few times in my latest journey of album production and found it imperative to listen to and trust my intuition.
---
· Q: You've been performing for Women's Rights, what contribution do you feel art has in the battle against inequality?
· A: Music and art are powerful tools for healing because they touch and unite people on such deep levels. To me, art has the ability to surpass the intellectual mace of contradiction and correspond directly with the heart and soul of humanity.
---
· Q: What countries have the most serious violations of women's rights?
· A: I don't know. My most recent performance was a celebration with several women from Ethiopia and Kenya who successfully had fought and won the right to not have female genital mutilation be performed on them. It was a great honor to be there.
---
· Q: You're a multi-lingual performer, how many languages are you able to perform in?
· A: Norwegian, Swedish, English, and Italian. I was also hired to sing the Greek National Anthem at the launching of the cruise liner, "Infinity".
---
· Q: What artists most influenced your style?
· A: Annie Lennox, Shade, Sting, Elton John, Joni Mitchell, Suzanne Vega, Nina Hagen, Peter Gabriel, Kate Bush, Al Jarreau, Ella Fitzgerald.
---
· Q: What is your impression of LA's music scene?
· A: It's a scene, alright! I see hard working musicians playing for peanuts and a sexualized industry with fragile integrity. I also see an abundance of opportunity for creative freedom and people working together to make dreams come true. For me, it is vital to stay grounded in my own purpose and integrity and not get sucked into the illusion of Hollywood.
---
· Q: Do you have any videos in the planning?
· A: Yes, I am in the process of creating a video for "I Am Venus". My vision is exceeding the budget for the moment, but I am hoping to get some help to pull it off.
---
· Q: Finally, if you could have any three musicians on your next album, who would they be, and why?
· A: Sheryl Crow, Alanis Morissette and Annie Lennox. I have tremendous respect for their voices and artistry and would just love to work with them. Talk about Venus Envy (in a good way)!
---
Thank you for your interest and we hope you enjoy yourself here.


Operating since 2001