---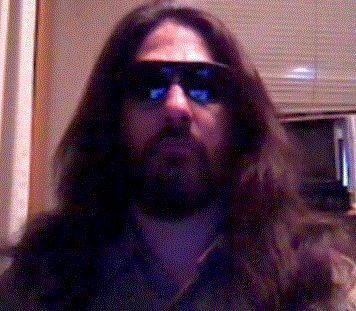 Welcome to ElcoDrive f/Siobhan Magnus on Season 5 of

May 15th, 2014.
Siobhan Magnus - Vocals
Mike Golarz - lead vocals, guitar
Tom Smith - bass, keys, backing vocals
Mike Courcy - guitar, pedal steel, backing vocals
Evan Smith - drums, backing vocals
"Beware the Ides of March" a phrase that evokes the image of something dark and powerful coming your way. Perhaps it's no coincidence that Siobhan Magnus came into the world on the Ides of March and has grown into a powerful voice with a love for all things dark. Best known as a finalist on the ninth (2010) season of American Idol, Siobhan is far from the cookie cutter pop diva some may associate with such shows. One look and half a listen will tell you she has got more than you bargained for. With vocal raw talents that invoke memories of Janis Joplin and a love for the art and literature of Edward Gorey that would make Tim Burton smile, it's evident that the public is in for years of future haunting by the newly arrived Halloween dream, Siobhan Magnus.
A native of Barnstable, Massachusetts, on Old Cape Cod, locals there knew her as the local apprentice glassblower and lead singer of her local rock group, Lunar Valve. As a spokesperson and proud champion of Edward Gorey and the Edward Gorey House, located near where she grew up, Magnus has embraced the style of Gorey as her own and proudly boasts a tattooed arm featuring art from Gorey's famous alphabet for kids, "The Gashlycrumb Tinies." Her new original recordings include a song inspired by Gorey's work to be released alongside a Gorey-inspired book of her own featuring original story and drawings.
2010 saw Siobhan Magnus shoot to the attention of the American public as the most talented and artistic contestant on the ninth season of American Idol. She also recently released a record with her longtime band, Lunar Valve, as a passion project. As 2011 takes shape, she is working on her first solo album, expected to be released in the fall. But listeners won't have to wait for the whole record to get a taste of what Magnus is brewing in her musical cauldron. Says Siobhan, "With technology and the internet, I don't see why I should make people wait for the whole process to be finished before I release songs." Siobhan's first single, Beatrice Dream, was released via iTunes, May 2011.
"I'd like to have a career like Rob Zombie, I'm not saying I want to make horror movies, although I kind of doE want to create things that reflect all the things I love, from big band music to Broadway musicals, sweet soul music, jazz, art, theatre and fashion." Siobhan's new original music could be the first taste of Siobhan Magnus as a significant modern artist.
Beware the Ides of March indeed!
ElcoDrive: With the extraordinary amount of caveats and offshoots that are associated with music genres today we prefer to just call ourselves "Rock & Roll". Our music is the music we hear in our heads. Our ideas are inspired by the ideas of our fellow bandmates as well as the vast amount of musical talent in the world, regardless of genre. The music that finds it's way into our heads and hearts and makes a permanent mark that remind us why we play music. We constantly strive to expand these ideas and find different ways to express them. This is what brought us together. To make music.
Now, a decade after we first started, we find ourselves as the completion of each others musical sentences. We look forward to the music yet to come and invite you to enjoy what we've done thus far.
---

other links will be coming.
---
Operating since 2001