---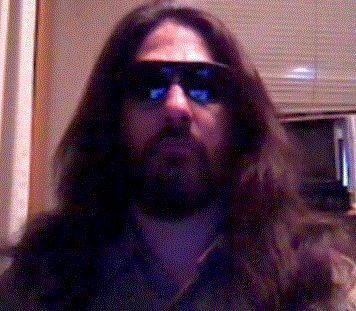 Welcome to Joe Hart on Season 5 of

March 13th, 2014.
Nancy MacCallum - Vocals
Joe Hart - Guitar, Vocals
Bryan Poor - Vocals, Drums
Hans Waldmann - Bass, Vocals
These are just a few of the accolades that Joe Hart has received for his incendiary guitar playing. After hearing Led Zeppelin II, Joe decided he needed to learn how to play. And play he did! Spending thousands of hours teaching himself, he ended up with tons of great experience and a bachelor's degree in music to boot.
Over the years, he has recorded and released thirteen CD's, written and published seven books, builds and customizes guitars, various music-related electronics, and all sorts of other "mad scientistEtype stuff. And he's worked with some of the greatest musicians in the world (Uli Jon Roth from The Scorpions, Paul Gilbert, Tony Franklin from The Firm and Blue Murder, Michael Angelo Batio, Kofi Baker, Joe Stump, Chris Impelitteri, Warren DiMartini from Ratt, Robby Krieger from The Doors and more!).
Equally skilled on both guitar and bass, Joe has brought his boundless energy and unique brand of showmanship to such bands as Freudian Slip, The Billings Brigade, and Joe Stump. But when he "cuts looseEwith The Joe Hart Band, his talents really shine.
Currently, Joe is working on a new album of original material that has a lot of catchy tunes and is "chock full of 70's style guitar hero playing.E/p>
Bryan Poor started his music career in Virginia alternately singing or playing drums in various local bands. Eventually he worked his way north to Massachusetts where he met Joe Hart. They joined forces, and Joe quickly realized that he would not be able to find a better drummer or vocalist, so Bryan took over both spots!
After playing together for a few years in other people's bands, Joe and Bryan decided to "cut out the middle manEand just form The Joe Hart Band. Needing a solid bass player to round out the band, they held auditions but Hans Waldmann's deft playing proved to be the only choice.
With over 6 hours of material to choose from (and constantly adding songs, both classics and future classics!), The Joe Hart Band can cater to any audience Eand will often alter the set list on the spot as they gauge audience reactions. They come armed with a full PA, band soundman, pro lights, ever-changing set list, frequent guest musicians, and a boundlessly energetic and fun stage show.
You may never know what to expect from this exciting band, but one thing you can count on is a stunning performance that will leave the audience cheering for more!
---

other links will be coming.
---
Operating since 2001