---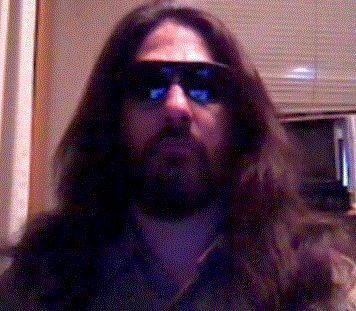 Welcome to Big Ol' Dirty Bucket on Season 5 of

April 24th, 2014.
Sarah "Lil' Shrimp" Seminski - Lead vocals
Micah "Big Daddy Disco" Casey - Rapper, vocals
Ryan "Funk McNasty" Green - Guitar, vocals
Brett "Reverend Bad Funk" Badolato - Keyboards, effects, vocals
Dave "Trunk MacFunk" Share - Drums
Joe "Dr. Thump Von Funkingtonsworth" Cesarz - Bass
Jim "DJ Don Funkitron" Schunemann - Percussion, turntables, vocals
Andy "The Funk Czar" Gerard - Trumpet, vocals
Aaron "A-Supreme" Ribaudo-Smith - Alto/tenor sax, vocals
Rich "Big Bone the FunkoSapien" Houghton - Trombone, vocals
Matty "The Elefunk Man" Oliphant - Alto/tenor/baritone sax, vocals
Described as "Parliament-Funkadelic meets Aretha Franklin at a Jay-Z concert", Big OlEDirty Bucket entertains with an energetic and engaging stage show that whips the dance floor into a frenzy and leaves every audience member sweaty and screaming for more. The band's sonic elements pay homage to its influences -- 70's Funk and Soul music spiced with touches of Latin rhythms and seasoned with a touch of Hip Hop -- creating a uniquely funky and fresh listening experience. The 11-piece band complements its seamlessly tight hooks and dance grooves with bouts of over-the-top musicianship, and the result is a sound and performance that is musically intricate and complex yet accessible to even the most casual music fan.
Fueled by a propulsive rhythm section and led by the powerhouse vocals of front woman Sarah "LilEShrimpESeminski, Big OlEDirty Bucket surged onto the local Boston music scene in May 2010 with its inaugural appearance in front of a sold-out downstairs crowd at The Middle East. A cascade of well-attended Boston Area appearances followed the performance over the next year, including an appearance on the main stage of the 21st Annual Boston Freedom Rally alongside chart-topping acts such as Tracy Bonham and Onyx.
BODB's inescapable live energy launched the band into first place in the Wormtown Trading Co. "Battle of the BandsEin the winter of 2011, consequently earning them a midnight Saturday night set at the Strange Creek Music and Art Festival alongside jam band and folk rock legends Max Creek and Strangefolk. Since then, Big OlEDirty Bucket has been scheduled to appear on the stages of other festivals including Harry Brown's Green Love Festival, the Wormtown Music Festival, Harry's Harvest Ball, Uphoria Music Festival, and others.
---

other links will be coming.
---
Operating since 2001