---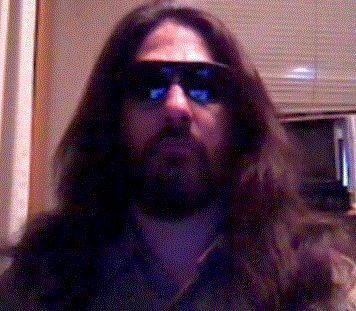 Welcome to Axemunkee on Season 5 of

March 20th, 2014.
Catherine Capozzi - guitar
Yuri Zbitnoff - drums
Josh Cohen - bass
Tamora Gooding - e-drums/loops
Axemunkee is a Boston-based, instrumental rock group featuring the guitar wizardry of Catherine Capozzi.
Capozzi is nothing less than a guitar goddess, a girl who can shred with the best of the boys — a fact well-known in Boston since her work in the late '90s and early '00s with the band All the Queen's Men, then later with the Edith Piaf tribute band, Ziaf. She also has been featured in productions by the Boston Rock Opera.
Catherine founded Axemunkee after deciding to put her guitar and her compositions out front. The band primarily performs original compositions by Capozzi, which blend a variety of musical styles, including majestic psychedelia, hard rock, surf music, Middle Eastern music and Parisian swing. But they also cover a few eclectic numbers, such their arrangement of a portion of the opera Carmen, "Frenetic Carmen," which appeared on their 2008 debut album Sidewalk Mary.
Sidewalk Mary is a nine-song set that includes "Acid Django," which was featured on History Channel's American Pickers, and "Dali's Dark Dream," which received airplay on renowned rock critic Dave Marsh's Sirius radio show, Kick Out the Jams.
At present, Axemunkee is putting the finishing touches on their second full-length, which will be titled Vortex and include seven new numbers written by Capozzi, as well as their take on the theme song from the film Love Story, "Whacked Out Love Story."
---

other links will be coming.
---
Operating since 2001