---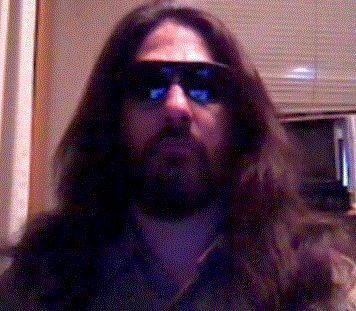 Welcome to LOVE & OPIUM on Season 4 of

July 12th, 2012.
Joey DeMedeiros - Vocals
Danny Damien - Lead Guiter/Vocals
Andy K - Drums/Percussion
Justine Klein - Bass/Vocals
Possessing a rare combination of heavy metal grooves, melodic choruses and powerful lyrics, Love & Opium captivates audiences with arena-ready stage presence and energy infused live performances. Emerging from their homebase of New Bedford, MA, centrally located between Boston and Hartford, CT, the group is comprised of four members each having a lifetime of involvement and commitment to the New England and National music scenes. Capitalizing on talent and dedication, Love & Opium is the result of that inevitable collaboration.
The brainchild of powerhouse vocalist & songwriter Joey D., Love and Opium released their debut self-titled album on Glassline records in late 2009. Despite numerous setbacks and eventually parting company with the original line-up he had chosen to work with on that release, Joey never lost focus on promoting the songs and concept he envisioned while recording the album. In 2011 well-known songwriter and Boston guitarist Danny Damien joined the team as lead guitarist, followed shortly by the addition of hard rocker Andy K on drums and percussion whose versatility and modern style added a new dimension to the songs and live performances. Love & Opium forged ahead in 2011 playing numerous live shows across New England and receiving regular rotation airplay from the album both in the US and abroad. The song "Die AloneEis featured on the soundtrack for the movie Underground. Following their Fall 2011 supporting act performance for Motley Crue frontman Vince Neil, the L&O team accepted the resignation of longtime friend & bassist Jeff "Stryker.EAfter several months of auditions, Love & Opium welcomed Justine K as their permanent bassist.
With writing for a new EP currently underway, Love & Opium is looking forward to bringing their driving, heavy hitting, powerful sound supported by contagious energy to a stage near you in 2012.
---

other links will be coming.
---
Operating since 2001