---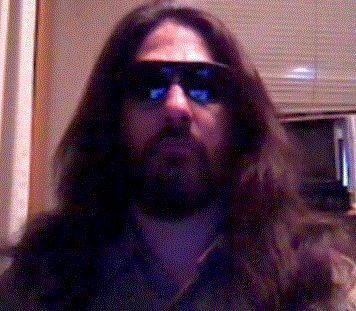 Welcome to THE HOLLOW GLOW on Season 4 of

June 14th, 2012.
Ben Carroll - Vocals/Guitar
Tom Connors - Bass
Travis Barton - Drums
The Hollow Glow is a band that thrives on writing tight, well crafted songs with clear, memorable hooks and then performing them with the intensity of extreme possession. The music issomething familiar, yet at the same time, something new and different altogether; drawing influence from new school bands like: A Perfect Circle, Muse, Foo Fighters, Coldplay, Radiohead, The Smashing Pumpkins, Silversun Pickups, Kings of Leon, Nirvana and well...Ra (no getting around that one.) As well as old school bands like: The Beatles, Tom Petty and the Heartbreakers, The Police, Led Zeppelin, U2, Pink Floyd & The Doors.
The band is the brainchild of Ben Carroll (Vocals/Guitar) who is known as a member of the Universal recording act Ra and as a cutting edge instrumental recording artist. Ben has been hard at work recruiting the best that the Portland, ME music scene has to offer.
In 2010 The Hollow Glow self-released two full length albums "Out of the Darkness" (released 05/11/10) & "Into the Light" (released 12/21/10.) Upon it's release iTunes listed "Into the Light" right on the homepage for "Rock" in the "New and Noteworthy" section for 4 weeks straight. Not a bad feat a brand new band that is completely independent and is still virtually an unknown within the industry. The Hollow Glow have also been getting sporadic radio airplay across the country and have several songs coming up in a handful of indie movies this year.
2012 will be the year of The Hollow Glow. The band has big things in the works and are ready to kill. Come see for yourself.
---

other links will be coming.
---
Operating since 2001