---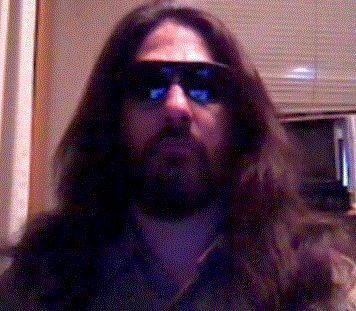 Welcome to our Third Season of Bostons Best Indie Artists!
This episode we had UP YOUR BUCKET live Sept 22nd on Season 3!
JESSE ROBINSON / VOCALS
JAY "BIG DADDY" SNOW / DRUMS
ERIC RUSSELL / GUITAR
RICH BAKER / BASS
LARRY KELLEY / GUITAR
A BROTHERHOOD OF DEGENERATES. WE'RE GONNA SHAKE THINGS UP FROM THE PINE ST INN TO THE BOTTOM OF THE MYSTIC RIVER AND BEYOND. AGAIN......... AND THEN SOME..... LARRY KELLEY - U.Y.B. IS A BAND THAT STARTED, WITH MY GOOD FRIEND RICH BAKER, A YEAR OR SO AGO. WITHOUT THE REGULAR CAST OF MISFITS WE'VE TRIED TO STICK TO THE SOUND OF ALL THE OTHER BANDS I HAVE BEEN/ARE IN - (KILSLUG/OINTMENT/GROINOIDS) -...
ON VOCALS WE HAVE JESSE ROBINSON,THE YOUNGER BROTHER OF OUR LOST FRIEND AND OLD SINGER MR JOHN MCARTHY [OINTMENT/POST MORTEM]. JESSE IS A TRUE, RAW AND HONEST MAN WHO WAS BORN TO BE IN THIS BAND DESPITE HIS OBVIOUS AFFLICTION AND ODD BEHAVIOR. AFTER PLAYING IN OTHER OUTFITS ,WITH JOHN MCARTHY, MONGOLOID AND LARRY LIFELESS, I WOULDN'T HAVE DREAMED I COULD FIND SOMEONE TO EQUAL THEIR TALENTS......
I WAS WRONG .
OUR DRUMMER ?
WE NOW HAVING MY GOOD/BEST FRIEND JAY "BIG DADDY THE HAMMER" SNOW ON SALARY AND PLAYING DRUMS. WHICH IS A PLEASURE AND AN HONOR TO SAY THE LEAST.
WE'VE ALSO JUST "UPGRADED" OUR LEAD GUITARIST TO SUPER ROCK GOD MR ERIC RUSSELL [OF "360S" FAME]. WORDS CAN'T DESCRIBE WHAT HAPPENS WHEN HE PLUGS IN!
HOPEFULLY FANS OF THE "KILSLUG FAMILY TREE" OF BANDS WILL WANT TO TUNE IN ...
---

other links will be coming.
---
Operating since 2001