---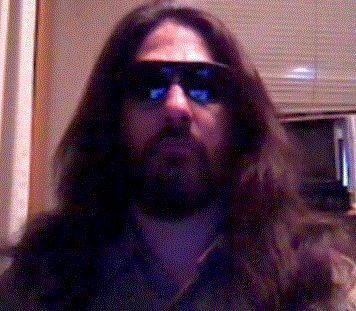 Welcome to our Third Season of Bostons Best Indie Artists!
This episode we had GIL CORREIA AND DOUG BELL live July 28th on Season 3!
This is a little TEASE of what you are in store for at this years ONSET BLUES FESTIVAL! August 6th in Beautiful Onset Beach, Mass.
Gil Correia began a musical journey in 1998 when he decided to learn to play and sing the blues. Early in his career, Gil was mentored by well known bluesman Ricky "King" Russell. It was Rick's expert skills and guidance that helped put Gil where he is today..."
" Gil is a true Blues Man, digging deep, doing the right thing. Always bringing the music straight on... the South Shore's Soul Man."--Ricky 'King' Russell ....Gil also studied with guitar great Kid Bangam...
"Over the years I am often asked about some of my favorite 'up and coming' Blues guitar players who I respect. Gil Correia is someone who I have gotten to know over the years, and I believe that he is somebody to watch. He has really taken off as a player!" -- Kid Bangham..
" Attention ...... Gil Correia, Wanted for possesion of dangerous guitar!! dead or alive."Be cool!!--Lynwood Slim.... gil is a great player,and is easy to work with---toni lynn washington ....Gil has appeared at the very popular Onset Blues Festival. as well as various blues spots both north and south of Boston performing with his band BlueGil...gil has played with toni lynn washington,ricky king russell,jerry portnoy,par hanson,amedee castenell,parker wheeler,gina sicila,gil has opened for robert gordon,the drop kick murphys,and has shared the stage with many great artist like ronnie earl .. ..Video:....BlueGil performing Nick Curran's 'Beautiful Girl' live at Paddy Barrys x-mas party, Quincy MA - filmed by Joe Fitz
Doug "The Professor" Bell is a singer-songwriter, plays guitar and ukulele, and he is the front man and bandleader of "Bellevue Cadillac" a band that Doug started in 1991. This band has been performing, recording and touring the world for 19 years. Their music is a mixture of Jazz, Blues, Swing, Soul, and Gospel on top of Rock & Roll.
Doug picked up the guitar and started playing at the age of 11. He has been in many bands including "The Merits" (1966), "Bitter Almond" (1970), "Bigbucks" (1972), and "The Numbers" (1977). When he started out he was a guitarist first, then turned songwriter, then returned to guitar to hone his skills into a lead guitarist.
During his four decade musical career he has written most of the original music for the bands he has played in. During this time he took some side trips as a folk singer, a blues guitarist, as well as a career as a retailer of musical instruments.
The Professor was elected president of the "Boston's Blues Society" in 1996 and was the commentator for the Television Premier of A Tribute to Stevie Ray Vaughan, which featured Six Strings Down, a song written as a eulogy for Stevie Ray Vaughan. This show featured performances of Stevie Ray Vaughan's music by his brother Jimmie Vaughan and music legends Eric Clapton, Bonnie Raitt, B.B. King, Buddy Guy, Robert Cray, Dr. John, Art Neville and others.
To date Doug's Bellevue Cadillac songs have been recorded on 23 CDs, have been used on TV Commercials, 18 Television Shows, used in Motion Pictures, heard in Broadway Plays, turned into digital Karaoke and covered by other music artists. As of 2009 Bellevue Cadillac has songs on 17 Compilation CDs being heard right along with such artists as Duke Ellington, Ella Fitzgerald, Louis Prima, Louis Jordan, Sammy Davis Jr., Peggy Lee, Brian Setzer, Joe Jackson, Cab Calloway, Mel Torme, Rita Coolidge, Eva Cassidy, Big Bad Voodoo Daddy, and many others.
---

other links will be coming.
---
Operating since 2001