---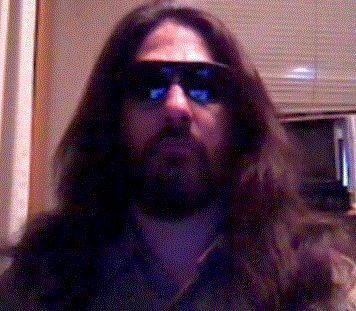 Welcome to our Third Season of Bostons Best Indie Artists!
This episode we had BOSTON BAKED BLUES live Oct 13th on Season 3!
Vinny Serino - Harmonica/Vocals
Skip Fischer - Drums
Bobby Abruzese - Bass/Vocals
Gregg Miller - Guitar/Vocals
Steve Dineen - Guitar/Vocals
Boston Baked Blues through the years:
Boston Baked Blues is fronted and managed by Vinny Serino who was recently selected to the World Harmonica Players list of most influential blues harmonica players. Boston Baked Blues started in 1986 by Rick Russell & Vinny Serino. New England mainstay for years - 220 dates a year.1988 nominated for the Boston Music Awards - won the Boston Battle of the Blues B...ands-went to Memphis were in a National Battle of Blues Bands. 1990 nominated for the Boston Music Awards. Vinny kept the blues alive playing his searing style of harmonica across the country over the next 20 years! They?re rooted in Chicago & Texas Blues. "Grammy Award Winner" Tony Lynn Washington played with the band. Vinny is now front man for band. Did CD "Shades of Blue".5 songs on movie and television.Vinny also plays with the legendary Danny Klein from the J. Geils Band. Vinny says -"The Blues is nothing - the Blues is everything" and "Old Harmonica Players never die...They just blow away"!
That is exactly what you will hear him do on any given night!
http://worldofharmonica.blogspot.com/2011/05/vinny-serino-boston-baked-blues.html?spref=tw
http://www.reverbnation.com/bostonbakedblues#!
http://www.facebook.com/media/set/fbx /?set=a.207381362616759.51550.130694760285420
In the next few years they were again nominated for the Boston Music Awards - The Phoenix Music Awards after Rick Russell left to start his now famous Ricky King Russell Band, Vinny shared the stage with John Putnam for several years - formerly of the Power House Blues Band and kept the spirit of the music growing even stronger with John's incredible vocals -guitar playing and showmanship which continued to thrill audiences all over New England! Vinny kept the spirit of the blues alive doing all the booking and of course playing his searing style of harmonica across the country over the next 20 years! The band was still rooted in Chicago Style and Texas blues until the eventual addition of the now famous - "Grammy Award Winner" Tony Lynn Washington joined up with the band. At this point band leader Vinny Serino added a four piece horn section to support Tony Lynn's incredible Blues and R&B styling's. The band became more regionally popular and played everywhere from roadhouses to larger festivals in the Midwest to every hotel and every castle from Newport to to Vegas ? from Texas to LA and back...
After Tony Lynn went on her own the band stayed with the horns and was fronted by a variety of female singers and Joey Vellucci and Vinny Serino as the male front bluesmen. They traveled from Boston to San Antonio to San Diego and back playing and singing thier own style of rockin foot stompin blues.
As the winds of change blow so does the blues and the eventual front man for Boston Baked Blues now revolves around Vinny Serino and his sometimes searing - screaming and sometimes soulful and crying harmonica styling's ranging from swing to r&b to down in the alley old time blues. As any band leader with a passion for playing Vinny has always found a way to surround himself with the very best musicians possible.
Boston Baked Blues has a CD that was done in 2000 "Shades of Blue" that has no fewer then 5 of the 10 songs on Movie and television sound tracks,including Stephen King movies - Jackie Onassis mini-series - and several daytime Soap Operas like he Young and the restless to name a few. They have played with everyone from the blues Brothers Band including Matt "Guitar" Murphy - to the Neville Brothers - John Mayall - to all the old time Chicago greats such as the James Cotton Band - Guitar Junior Johnson and you name it. From Chicago to Memphis to San Antonio - Vegas and back to New York or at home in Boston they have had their 15 minutes of fame. But, for Vinny - it's still really all about the music. On any given night you may find many of the old regulars sitting in because the blues family is a close knit and select group, and as band leader Vinny Serino used to say the "older I get - the more people will believe in what I do" - "if you don't feel the blues - you must have a whole in your soul"!!!
One of the highlight's of Vinny?s career has been as a side man with the legendary Danny Klein from the J. Geils Band . Working with his new group "Full House" has been a dream come true for Vinny! Vinny was recently selected to "World Harmonica Players" list of most influential players in the world today - an incredible honor. Come catch Boston Baked Blues live. I dare you to walk away without a smile on your face and a warm glow in your heart because "it is what it is" and you can't deny the feeling of the music when it's played from the heart and moved by the soul.
---

other links will be coming.
---
Operating since 2001