---
Email Us at: mantissociety@mantissociety.org
---

---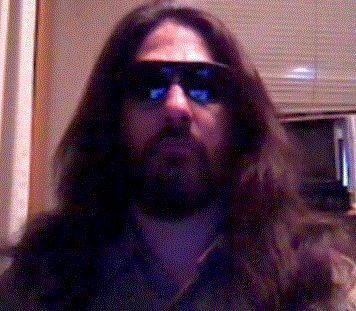 Welcome to the LIZ BORDEN BAND on Season 2 of

Elizabeth Borden has been playing in clubs since she was 13 years old. Her first 2 gigs were at The RAT in Boston and CBGB's in NYC. Liz played in many punk bands until she formed the band LIZZIE BORDEN & the AXES(LBA). LIZZIE BORDEN & the AXES toured endlessly with many bands including: The Ramones, Cheap Trick, Spinal Tap, Flock of Seagulls, and many more. They signed to two record labels and toured some more. YOU can buy LBA on cdbaby.com.
After LBA, Lizzie & her LBA guitar player, Rita Lavacchia, started the band LAVA BEAT. LAVA BEAT released one CD and won several awards in music. Liz & Rita also put out a CD - The Adventure Girls in 2002. The Adventure Girls is sold on CD Baby. Liz Left LAVA BEAT to start the Kick Ass, alternative rock band THE FINCH FAMILY. They Rock, They Roll, They sing, They are sold here on CD Baby. Still playing the The Finch Family, Liz wanted to put out something different than she had recorded before, so for the winter of 2003 Elizabeth and her friends decided to stay in the warmth of recording studios in Boston, NYC, & Los Angeles. The CD "Elizabeth Borden" was born. Liz moved back to Boston and started up the Liz Borden Band with her Finch Family bass player Kelly Johnson. They are joined by John Kokas on drums and Seth Kellogg on guitar and backing vocals. A group of friends that play kick ass music and just want to have fun!
Liz has been called one of today's best songwriters. "I write songs all the time. It is one of my favorite things to do. I have hundreds of them. Ever since I can remember, I have written songs." Several of her songs are currently being shopped to major artists.
---

other links will be coming.
---
Operating since 2001