---
Email Us at: mantissociety@mantissociety.org
---

---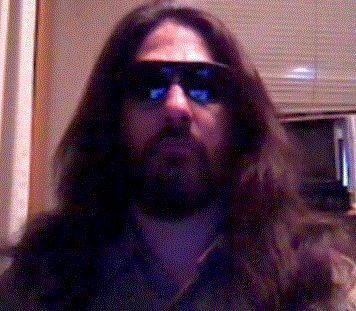 Jeb Hixx: vocals/guitar
Dusty "Numbnuts" Hixx: lead guitar/vocals
Leroy "Stumpy" Hixx: bass/backing vocals
Muk B. Hixx: drums
Malcom Powder Hixx: keyboards/backing vocals
Stevie Hixx: backing vocals
---
Once upon a time there was a ramshackle farm somewhere in the desolate hills of Texabamasaw. Mangey dogs roamed the property and vultures circled the sky. Mad cows mooed in agony and sheep ran in fear from the drunken rednecks that called this God forsaken place home. A rusted puke green trailer sat beneath a rotted oak tree, surrounded by piles of garbage and old car parts. This was the birthplace of HIXX.
Ma and Pa Hixx were dumber than a box of rocks, but they were hard workin' folk. Papa grew taters and Mama entertained strange men in the chicken shack. Sunday was their only day of rest, when they grilled squirrels and washed it down with rot gut moonshine. They entertained themselves by using each other for target practice. Even though they owned the farm, which they bought at government auction for a dollar, they still had hungry mouths to feed; the brothers. A destructive brood of lazy, narrow minded hell raisers. Between the four of them they had 3 days of schooling, two of which were spent in detention. They gave white trailer trash an even worse name.
For no other reason than to piss off decent God fearing folk, they started a band. After several years of touring the trailer park circuit, they finally had enough money to go into one of them fancy studios and record their first album. Most of it was recorded in a drunken blackout, and they skipped town without paying the producer or engineer. Armed with the stolen master, they started their own record label, Inbred Records, and released Drunk White Inbred in 2000. It would yeild the smash hit "Don't Look at My Wife(You City Queers)".


other links will be coming.
---
Operating since 2001