---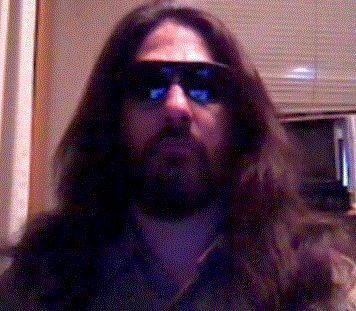 We have our first season on YouTube with Bostons Best Live Indie Music!
Watch RICK BERLIN perform on our show, right here!
From Wikipedia, the free encyclopedia: Rick Berlin (born Richard Gustave Kinscherf III, in Sioux City, Iowa in 1945) is a Boston-based singer-songwriter, formerly the frontman of Orchestra Luna, Luna, Berlin Airlift, Rick Berlin: The Movie, and The Shelley Winters Project. A Yale graduate, Berlin has been writing and performing a distinctly theatrical form of rock and roll since the early 1970s. He achieved much of his early success with Orchestra Luna, whose eponymous debut was released on Epic Records in 1974. Orchestra Luna, co-produced by Rupert Holmes, captured many of the dramatic eccentricities that made the band a renowned live act, particularly on "Heart" (a cover of the Damn Yankees tune). That year, WBCN started an annual tradition of playing this particular cut for the Boston Red Sox on the baseball team's opening day. Album sales proved disappointing to Epic, though the tour for the record was successful (including an opening slot for Roxy Music). The label dropped the band, but Berlin (then Kinscherf) continued to compose and perform with Orchestra Luna, becoming a part of the CBGB scene in New York City and playing with acts like Talking Heads and The Ramones. In 1976, Orchestra Luna was offered a recording contract from Sire Records, which they turned down. Unfortunately, they found themselves unable to find a better offer. In 1978, the band's name was changed to, simply, Luna. A hit single, "Hooray For Hollywood" was released, but litigation with a former producer prevented a full album from following.
His latest release, Paper Airplanes, garnered him a BMA nomination in 2010.
---

other links will be coming.
---
Operating since 2001