---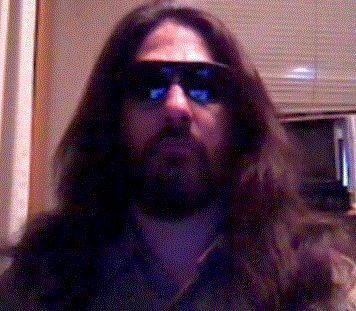 We have our first season on YouTube with Bostons Best Live Indie Music!
Watch THE LINDSAYS perform on our show, right here!
Husband-and-wife acoustic duo, w/Stephen on guitar and vocals and Susan on Irish-style flute, whistle, and sax. Music inspired by the Irish tradition but colored by rock, jazz, and folk. Visit www.irishmusic.us for more info.
The Lindsays are a husband-and-wife Celtic duo that for more than ten years have created an eclectic fusion of Irish ballads, traditional jigs and reels, and contemporary rock and folk for an honest acoustic delivery Ewith an edge. The Lindsays swing smoothly from traditional jigs and reels to an earthy full-band configuration that includes fiddle, bass, percussion, and sometimes more. Their debut studio CD, "From the Green to the Blue,Ewas released in November 2011 and establishes a unique sound planted firmly in the Irish tradition but blending instruments, rhythms, and textures from other worlds. Susan plays sax, Irish flute, and whistle, and Stephen, a native of Dublin, Ireland, plays guitar and sings. They add upright bass, fiddle, accordion, and a variety of world percussion instruments, from Middle Eastern frame drum to African water drums. The music reflects their eclectic tastes, from Irish to blues to jazz to world. The first studio CD "From the Green to the BlueEwas released in November 2010. Their live CD, "Live at Church of the PilgrimageEcame out in 2007.
Vocalist/guitarist Stephen Lindsay's musical style was born in the numerous Irish ballad sessions in and around Dublin's north side, where traditional Irish ballads sat comfortably alongside newer songs from Christy Moore, Neil Young, or Bob Marley. Together with his friends in the band Celtic Symphony, he co-founded a long-time singing session at the Lighthouse Bar in Howth, a historic fishing village in northern Dublin that is known for its music. Inspired by the Dublin ballad tradition but always reaching for new sounds, his voice is earthy and his vocal delivery heartfelt.
Susan Gedutis Lindsay is a trained saxophone player but has been playing Irish music on whistle and flute since first landing in Ireland almost accidentally in 1991. She is author of See You at the Hall: Boston's Golden Era of Irish Music and Dance (Northeastern University Press, 2004). She is the Associate Director for Instructional Design at Berklee College of Music, and for several years was the Irish music reporter for the Boston Irish Reporter newspaper. Susan completed her Master of Music in Ethnomusicology at Tufts University in Boston, and earned a Bachelor of Arts in music from Hampshire College in Amherst, Massachusetts. She also plays baritone saxophone with the jazz big band Stage Door Canteen of Cape Cod, and with award-winning children's entertainer Debbie and Friends.
---

other links will be coming.
---
Operating since 2001