---
Email Us at:


mantissociety@mantissociety.org
---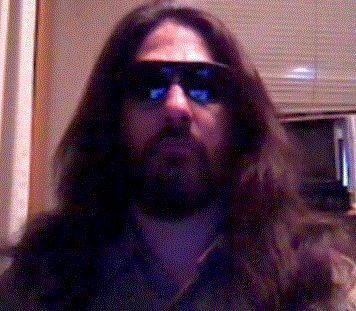 This is Mantis Society Entertainment.
In all lives one must take time to have pleasure. Here are reviews written by his Eminence for your pleasure.
---
Through the links:
---
Mantis Reviews | Mantis Poetry | Mantis Stories | Mantis Interviews
---
you can share his 30+ years of experience as a Concept Development Specialist and writer.
---
50 First Dates | Almost Famous | American Wedding | Bad Boys 2 | Daredevil | Punch-Drunk Love | FearDotCom | Agony | Rock City News - Mantis Disc Review
---
Punch-Drunk Love
Adam Sandler is not just a talented actor he is an old friend. Be that as it may, it does not change my feelings toward this movie.
It is a slight divergence from his normal genre, which is a definite plus. I have been waiting for years for Adam to do something edgy. I am glad to say that, although the character he portrays is a crystal- clear ding, he carries the role well.
The storyline doesn't develop at too fast a pace; it is a slow unfolding that is perfectly timed. The actions of Barry (Adam) are exacting within the context of the necessity of his life. Without getting into the deep scars of his lifelong trauma, it exposes enough to make the pieces fall into place.
As for the romantic comedy, I would say that is an inappropriate classification, yet what else to call it escapes me. Since I remember discussing The Wedding Singer and Happy Gilmore vaguely with Adam before each were made, I can say that I have a feel for his developmental process going into a project. This must have been a slight challenge for him to get a real grasp on, since the temptation to jump fully off the scale of believability had to be great.
I will say that some of the body movements by Barry are hard to place in a real world situation, but then again, it's only a movie.
Through the pursuit of his pursuing accomplice, Emily Watson has a similar bit of quark to her own life. She handles the role with power and grace.
I will give this a strong recommendation.
---
Thank you for your interest and we hope you enjoy yourself here.


Operating since 2001